Salvation Army Angel Tree
Today help out a kiddo in need, stop by the Salvation Army Angel Tree here in Anthem and pick up a tag. Pay it forward this Holiday Season.
I feel so blessed to have what I have, live my life and provide for my kids, it breaks my heart to think of one child waking up Christmas morning without that magic feeling that we all know and enjoy giving to our families. THANK YOU!
SALVATION ARMY ANGEL TREE
November 12th thru December 20th
The Salvation Army Angel Tree has become a tradition at Outlets at Anthem.  From November 12th thru December 21 two trees will be on display: one in the Breezeway between Gap and Banana Republic and one at Customer Service. Each tree will hold Angel tags with requests from real kids. Come in and  fulfill a Christmas wish!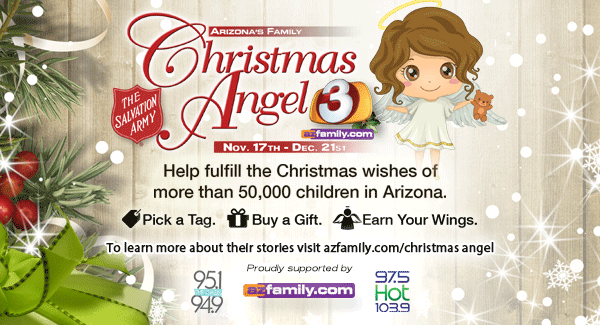 Live Live, Be Well…
North Vally Home Group~Kristina Clayton
CALL OR TEXT~253-576-4304/EMAIL~kristina.clayton@coldwellbanker.com